Pedders No Bull Triton Accessorizes with Knox Mitsubishi
This month our No Bull Triton got pampered with some genuine factory Mitsubishi accessories as fitted by Knox Mitsubishi.
First up on the list came the "Chrome Side Mirror" covers which add that extra level of "Bling" to the vehicle.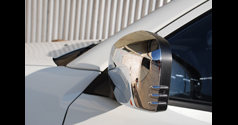 Next up we had the "Front Fog Lamps" installed to the front bumpers.
Then came the "Aluminium Finish Pedals" to the factory accelerator and brake pedals.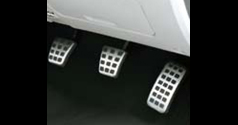 Finally we then installed the "Leather Bound Steering Wheel" and the "Rear Ute Liner"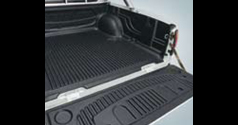 Knox Mitsubishi is Melbourne's largest Mitsubishi dealer. As No 1 Dealer in Victoria and a family owned business, Knox Mitsubishi prides itself on its reputation and a better service to each of its customers. Knox Mitsubishi is the "go to" destination for exceptional service and prices on a range of passenger and commercial vehicles including "Triton", Express Van, 380, Outlander, Pajero,  Grandis, Colt and the all new CJ Lancer. So if you're thinking new vehicle…think Knox Mitsubishi!
Knox Mitsubishi can tailor a host Mitsubishi Genuine Accessories for your Mitsubishi Triton. From the alloy nudge bar to the lockable hard tonneau cover, Knox Mitsubishi has the accessories to suit your individual needs. Ask your Knox Mitsubishi dealer for the complete list and brochure of accessories available for your new Triton.
Mitsubishi Genuine Accessories go through an extensive program of design, development and testing to ensure they meet all applicable Government standards as well as Mitsubishi's own rigorous internal engineering specifications and performance targets. Using Mitsubishi Genuine Accessories will ensure you get the best quality accessories that are both as durable and reliable as you should expect.