Pedders Fiat Abarth 750 First In Class at Targa Tasmania 2011..No Bull!
Targa Tasmania 2011 was held 5-10 April on the island state of Tasmania, Australia. The world's largest motorsport rally celebrated its 20th anniversary in 2011.
Targa Tasmania 2011 had three major categories – Modern (Modern and Early Modern), Classic (Early Classic, Late Classic and Classic Outright) and Showroom (Showroom and 4WD Showroom).
The final results for the category that our very own Pedders Fiat Abarth raced in are as follows:
Shannons Early Classic Handicap Results
1. Jack Waldron (VIC) / Vin Gregory (VIC), 1955 FIAT Abarth 750
2. Paul Freestone (VIC) / Christine Freestone (VIC), 1948 Holden 215, +00:08
3. Andrew White (NT) / Ashley Yelds (USA), 1961 Volvo 122S, +02:18
4. Scott Kent (TAS) / Wayne Kent (TAS), 1965 Ford Mustang, +02:29
5. Paul Batten (Vic) / Mike Batten (NSW), 1961 Volvo PV544, +06:22
Pedders Fiat Abarth driver and long-time franchisee Mr Jack Waldron says:
"We had some success at Targa Tasmania earlier this month. We won our Class, Category, Early Classic Handicap outright by 8 seconds and to top it off, the Australian Early Classic Tarmac Rally Championship (based on a accumulation of points from other tarmac events this season).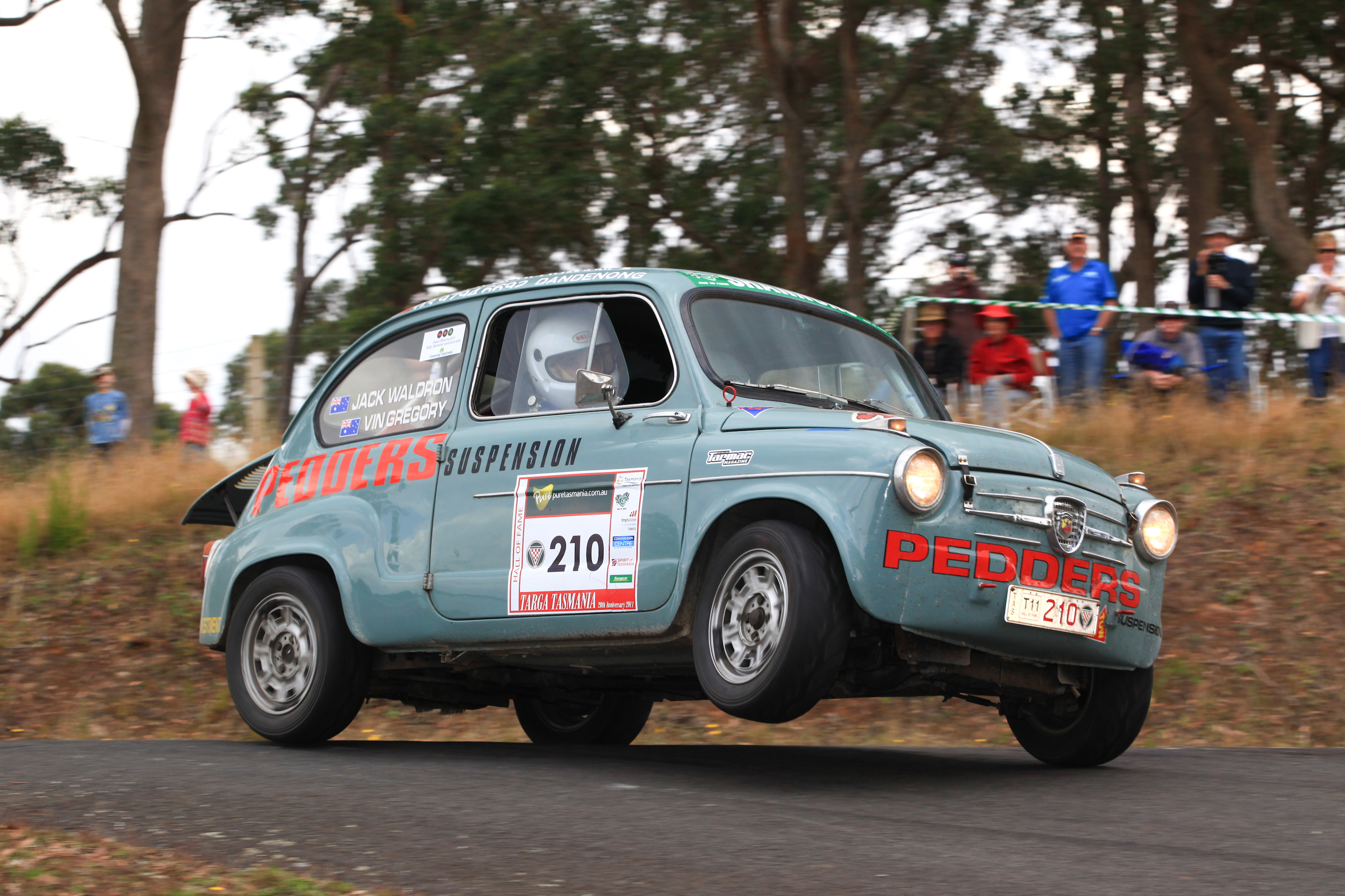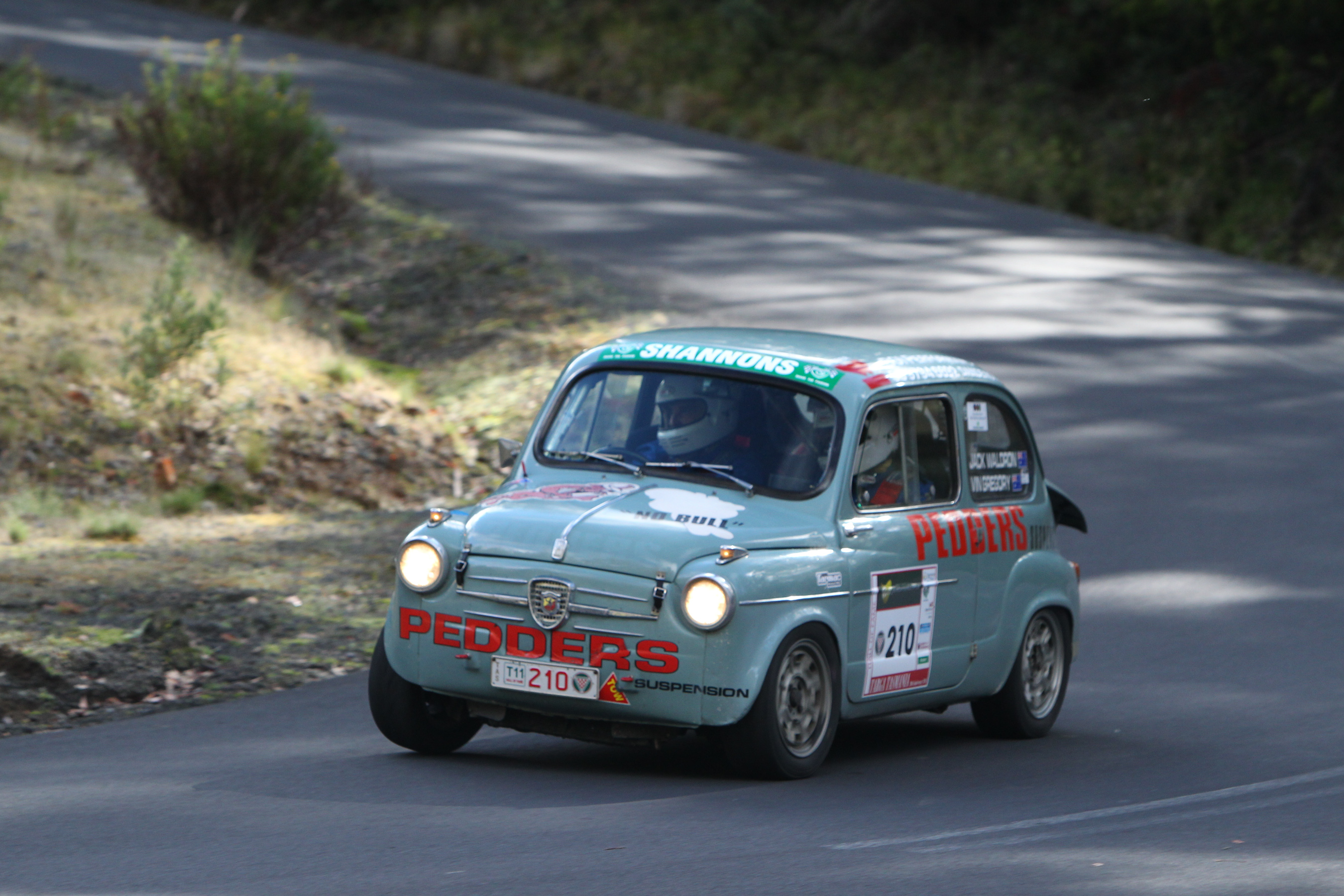 On behalf of everyone at Pedders we congratulate Jack and crew on their superb win!