Award Winning SEMA 2012 Week For No Bull Brand
Las Vegas USA November 5th 2012
It was a very exciting week at the 2012 SEMA show in Las Vegas for Pedders. The 'No Bull' Australian brand was presented with several awards both directly and through collaboration with other car builders and custom car design groups.
Given out each year, the SEMA Design Awards recognize the best Chevrolet partner car builds of the show. Jim Campbell, U.S. vice president Performance Vehicles and Motorsports, underscored this premise when he told the crowd just how "intense" a process each builder goes through just to be selected for SEMA, and that those builders and their teams in attendance were truly the "top of the class." Echoing many of these same sentiments was David Ross, Design Manager Styling at GM, who noted just how inspirational and important these designers were in "connecting Chevrolet to the enthusiasts of the world."  Pedders Suspension/Pete Basica & Mark Pedder were awarded the Best New High-Performance Chevrolet Product for the – 2013 Spark (Holden Barina Spark) Suspension.  Rick Bottom of Rick Bottom Designs also won Best New Chevrolet Interior for his 2013 Yellow Pearl Camaro Convertible riding on Pedders Suspension (as installed by Raymond's Performance in Indiana).  Best Chevrolet Sports Car went to Neil Tjin of Tjin Edition for 2013 Brown Camaro 1LE which rides on
Pedders Suspension (as installed by Haddad Motorsport of California).
Classic Design Concepts (CDC), was awarded the Ford Outstanding Achievement In Design Award at this year's SEMA show in Las Vegas for their 2012 Ford Fusion Talladega. Ford uses this award to recognize the most significant design achievements at the 2012 SEMA Show. With such a tight build schedule leading up to the SEMA show the Pedders team had to fit the vehicle with its eXtreme XA adjustable coil over suspension kit in the SEMA car park just minutes before the show bump in deadline! Classic Design Concepts is a huge supporter of Pedders and we are proud to congratulate them for winning this prestigious award and wish them continued success.
GM Design Award Winner Rick Bottom Designs had this golden Camaro SS Convertible showing in the Metra Electronics Booth. With 806 horsepower and 730 lb. feet of torque on tap courtesy of his V-3 Si Supercharging System, a host of other goodies like the Pedders eXtreme XA coil over kit, this convertible has show and go!
The Vortech V-3 Si Supercharged 2013 Chevy Camaro 1LE built by Tjin Edition gained the nickname "Chocolate Love" early on in the show. Winning both the Best Chevrolet Sports Car Award and the Best New Performance Product Award (for the Vortech V-3 Si Supercharging System) from General Motors, you have to admire Neil Tjin for taking chances and being an innovator in his vehicle designs.  This particular vehcile is also fitted with Pedders eXtreme Supercar adjustable coilover suspension kit.
The week was also capped off with a dynamic performance by the official Pedders USA entry into the Optima Challenge invitational race.  Pedders entered a Chevrolet Sonic (Holden Barina) as fitted with Pedders eXtreme XA coil over suspension.  Our driver John Buttermore, the Lead Development Engineer for the Chevrolet Sonic,  raced the car to a 34th spot in the competition out of 56 of the world's fastest street cars.  There were also strong entries from Pedders Dealers Bruce Raymond and Lingenfelter Performance Engineering who ran their own Chevrolet Camaros as fitted with Pedders 5th Gen Camaro suspension. The Lingenfelter L/28 broke on the road course. From a standing start on the warm-up lap the L/28 posted the 5th fastest road course time finishing 7th overall. Bruce Raymond's Camaro ran the 11th fastest road course lap. At the end of the day, the Pedders Camaros were the fastest late model Muscle Cars at the OUSCI.
The OPTIMA® Ultimate Street Car Invitational is one of the most highly anticipated and widely covered events in the automotive performance world. Each year, drivers come from all over the world to compete in a combination of segments including autocross, road course, road rally, braking and acceleration, style and design competition, and more. Reputations are built out on the race track and this event is a true testimony to this.
For further information please click on the links below:
Road Course Video
Autocross Video
Interview Video with John Buttermore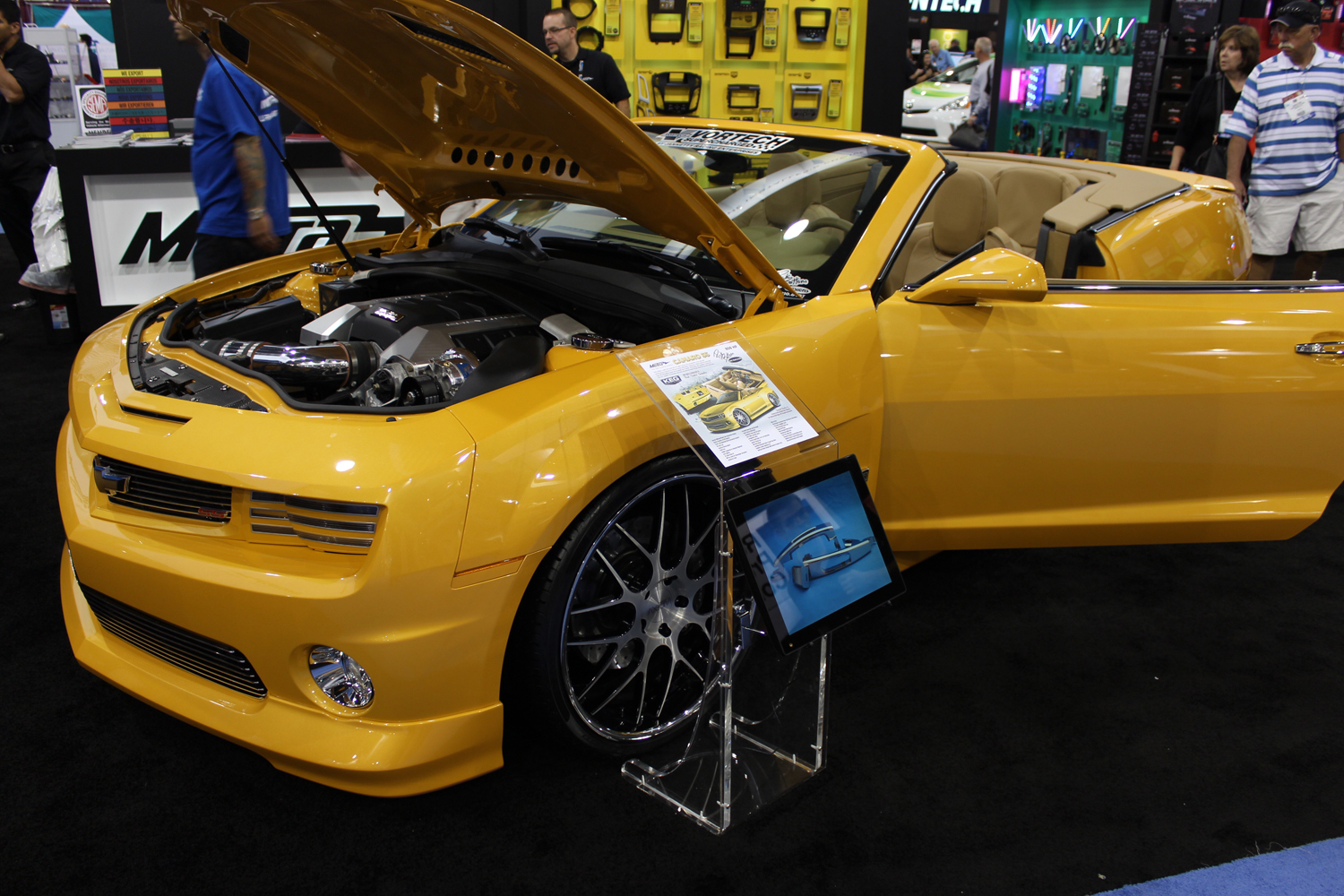 Rick Bottom Designs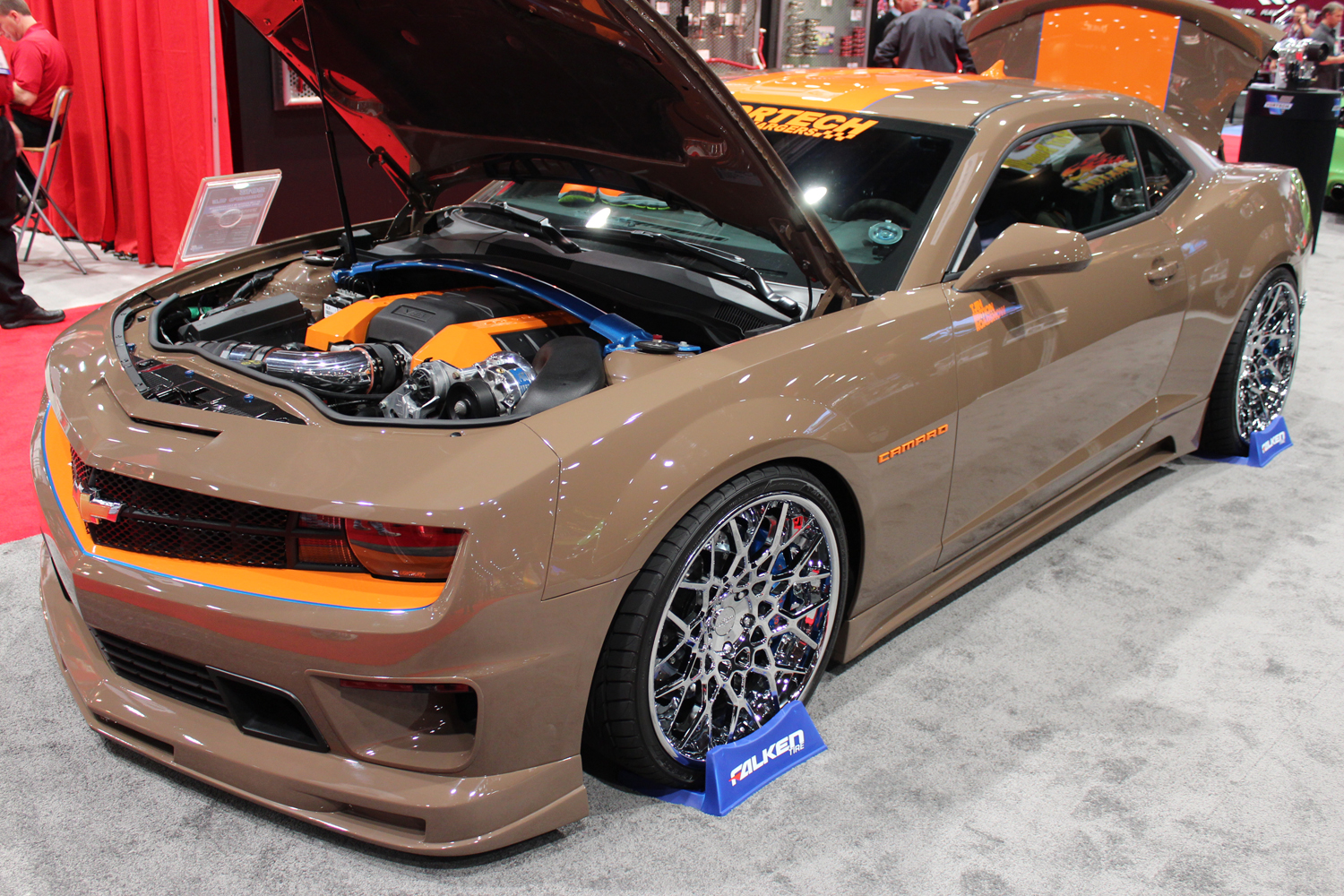 Neil Tjin – Tjin Edition