TrakRyder Suspension Upgrade Kits to suit Toyota Hilux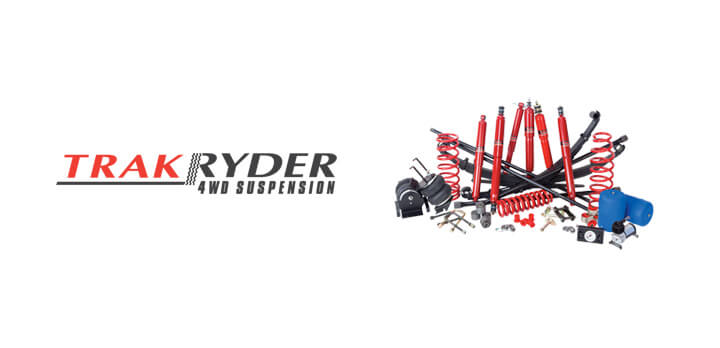 Click to download the entire Hilux Kits range.
Complete TrakRyder Toyota Hilux suspension upgrade lift kits to support your four wheel drive
Pedders' TrakRyder 4WD Hilux lift kit range suits various Toyota Hilux models, all of which can be browsed using our links below. This Hilux lift kit include quality components that have all been designed to improve the off road ride and handling characteristics of your Hilux.
In each of our Toyota Hilux suspension upgrade kits you'll find all the necessary parts to improve the performance of your specific vehicle, as well as optional extras including kits for rear airbags, parts for brakes, power steering pumps, shackles, CV shafts (drive shafts) and front and rear brake rotors.
Below is our range of tailor made upgrades for Toyota Hilux lift kits to suit the various models. Please click through to our PDF to find the complete list of Pedders TrakRyder Suspension four wheel drive lift kits, including coil and leaf springs and much more.
We offer our suspension kits in the Touring, Expedition or Outback ranges. Pedders' range of Hilux lift kits include options of ½ inch lift kits, 1 inch lift kits or 2 inch lift kits. You'll be amazed at what is available to help you boost the on and off road driving performance of your Hilux.
Pedders also specialises in providing TrakRyder kits for the Toyota Landcruiser and Toyota Prado. Discover our fantastic range today and discover the difference these premium kits can make to your vehicle.
Equivalent International Model Listing Directory
Toyota Tacoma – refer to Toyota Hilux 2WD or 4WD
Toyota Tiger – refer to Toyota Hilux 2WD or 4WD
Toyota Pick Up & Pick Up Truck – refer to Toyota Hilux 2WD or 4WD
Toyota Fortuner – refer to Toyota Hilux 2WD or 4WD
Toyota Vigo – refer to Toyota Hilux 2WD or 4WD
Toyota Truck – refer to Toyota Hilux 2WD or 4WD