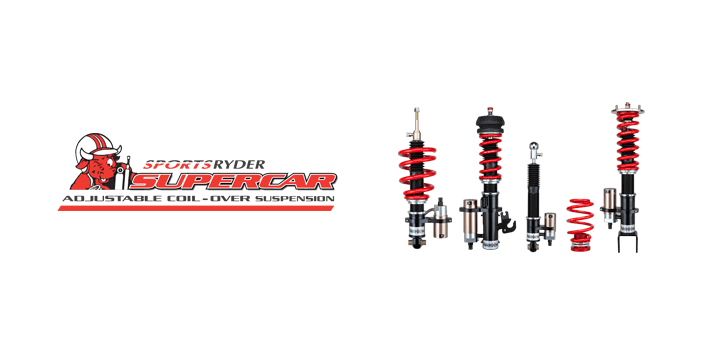 Pedders SportsRyder Supercar Adjustable Coilover Kit offers eXtreme ride control for the hardcore enthusiast. SportsRyder Supercar Coilover kits are the most advanced solution for your Holden VT to VE Commodore and Ford BA to FG Falcon sedans. The separate bump and rebound adjustment allows the driver to dial in the "setup" of the cars handling balance just like the race teams do. Add to that full height adjustment from the base mounts that maintains bump and droop travel on all four corners and you have a premium suspension system, tuneable to individual needs.
Click here to view product information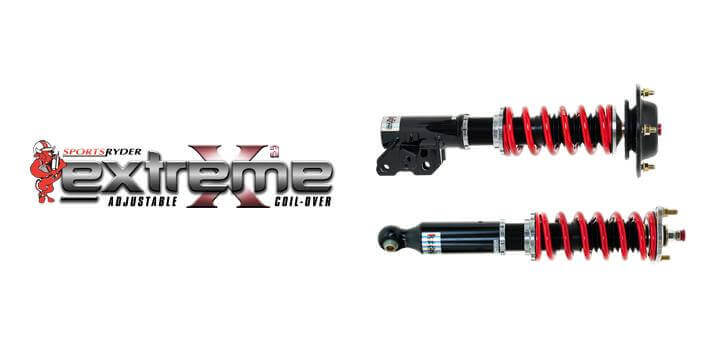 At the forefront of sports suspension is SportsRyder eXtreme XA, height, bump and rebound adjustable coil overs, built to Pedders' stringent quality standards. They feature sports calibrated tuneable damping, motorsport coil springs individually tuned to suit each application and a host of high performance features including engineered mounting bracketry. The eXtreme XA is the pinnacle of performance suspension technology and the flagship of Pedders' SportsRyder range of specialist performance suspension products.
Click here to view product information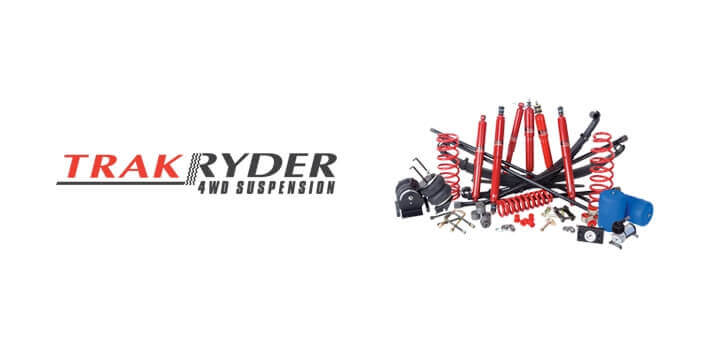 Since 1950 Pedders has been designing and manufacturing suspension products specifically for Australian conditions to ensure your vehicle is always performing at its best. That's why at Pedders Suspension we're proud of our range of totally integrated 4WD suspension systems – TrakRyder. Pedders' TrakRyder suspension range includes thousands of quality components that have all been designed to improve the ride and handling characteristics of specific vehicles. The range includes coil and leaf springs, torsion bars, shock absorbers, suspension bushes, brakes, alignment kits, u-bolts, shackles, airbags and more.
Click here to browse Kits by Popular Make & Model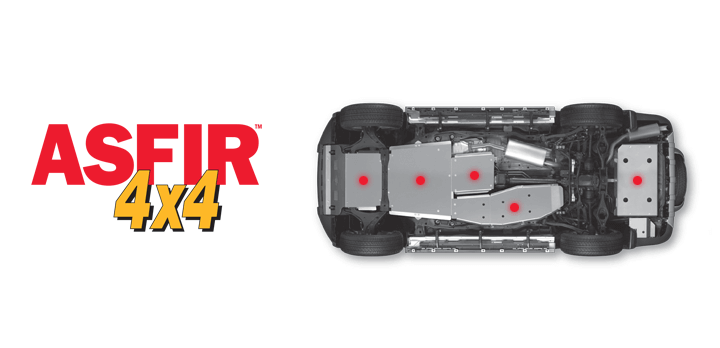 For most off road vehicle users a bull bar, side steps and rear nudge bars assist in keeping unwanted damage away, several working components located in the under body of your vehicle are also at risk. As you drive your off road vehicle through challenging terrain it's the under body section that cops a beating. Pedders brand new range of ASFIR skid plates offer uncompromised under body protection.
ASFIR 4wd – a worldwide brand synonymous with the development, production and distribution of off road accessories for the 4×4 and military market has teamed up with Pedders to bring you a high quality range of new skid plates for your four wheel drive, passenger car, light commercial and mining/military specification vehicles. ASFIR parts are manufactured to ISO 9001:2008 standard.