Do you need a Brakes, Steering And Suspension Check?
Available now for just $28!
The Pedders Brakes, Steering and Suspension Check leaves nothing to chance. Carried out by expert technicians the check covers all essential under-car componentry including bushes and assembly parts. A comprehensive written report shows the current status of all-vital brake, suspension and steering systems.
During the check, Pedders expert technicians will identify any immediate work required plus advise on when additional servicing should be carried out in the future. Following the check, customers are given a step by step guide as to precisely what work should be carried out and which parts should be used to bring their vehicle back to peak performance and correct operating standards.
This is a no obligation report, so you can decide what suits you best.
A Brakes, Steering and Suspension Check is also recommended for:
Abnormal noises coming from front, rear and/or underneath the vehicle
Vibrations or shudders especially from steering wheel or brake pedal
Diminished brake performance and takes longer to stop
Feels generally loose, "floaty", and not right
Braking unevenly – ie pulling to one side under brakes
Vehicles that are due for a routine undercar inspection. Pedders recommend at least every year/20,000kms.
Brake pedal feels abnormally soft or hard
Uneven or excessive tyre wear
Excessive pulling to one side while driving
Steering wheel is off centre
Rough or harsh ride
Vehicles that carry excessive loads which places extra strain on components
Pre-towing or holiday/road trip inspection
Learn more about our Brakes, Steering and Suspension Check here.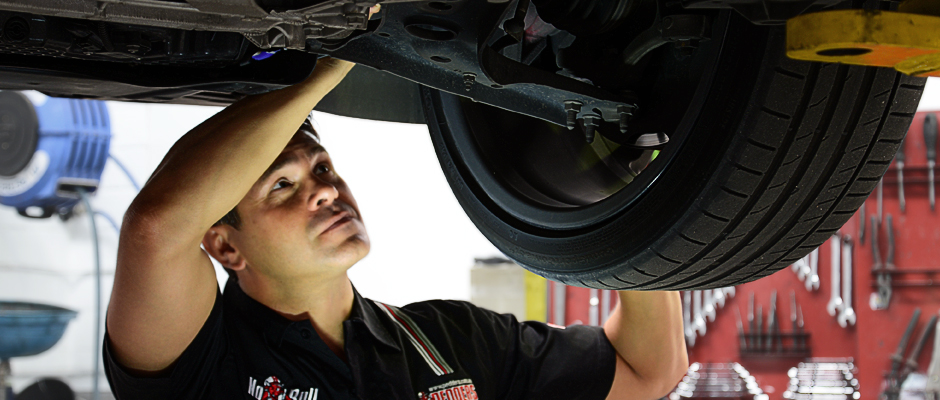 Pedders Test Lane Plus Stores
Drive in, Drive out, Drive confident. No Bull.
A selected group of our premier stores around Australia have been fitted with test lanes. A Test Lane is a drive on vehicle diagnosis and reporting system that is installed into the driveway of our workshops. The Pedders Test Lane is used for quick and transparent periodic undercar inspections often as part of the Brakes, Steering and Suspension Check. By using this specialist piece of equipment we are able to check and report upon several key items of information.
Pedders Brakes, Steering and Suspension Check Policy
Any component that is likely to become unserviceable within 6 months or 10,000kms of the check, based upon our experience of both the vehicle type and model, kilometres travelled and likely driving situation, will be recommended for replacement.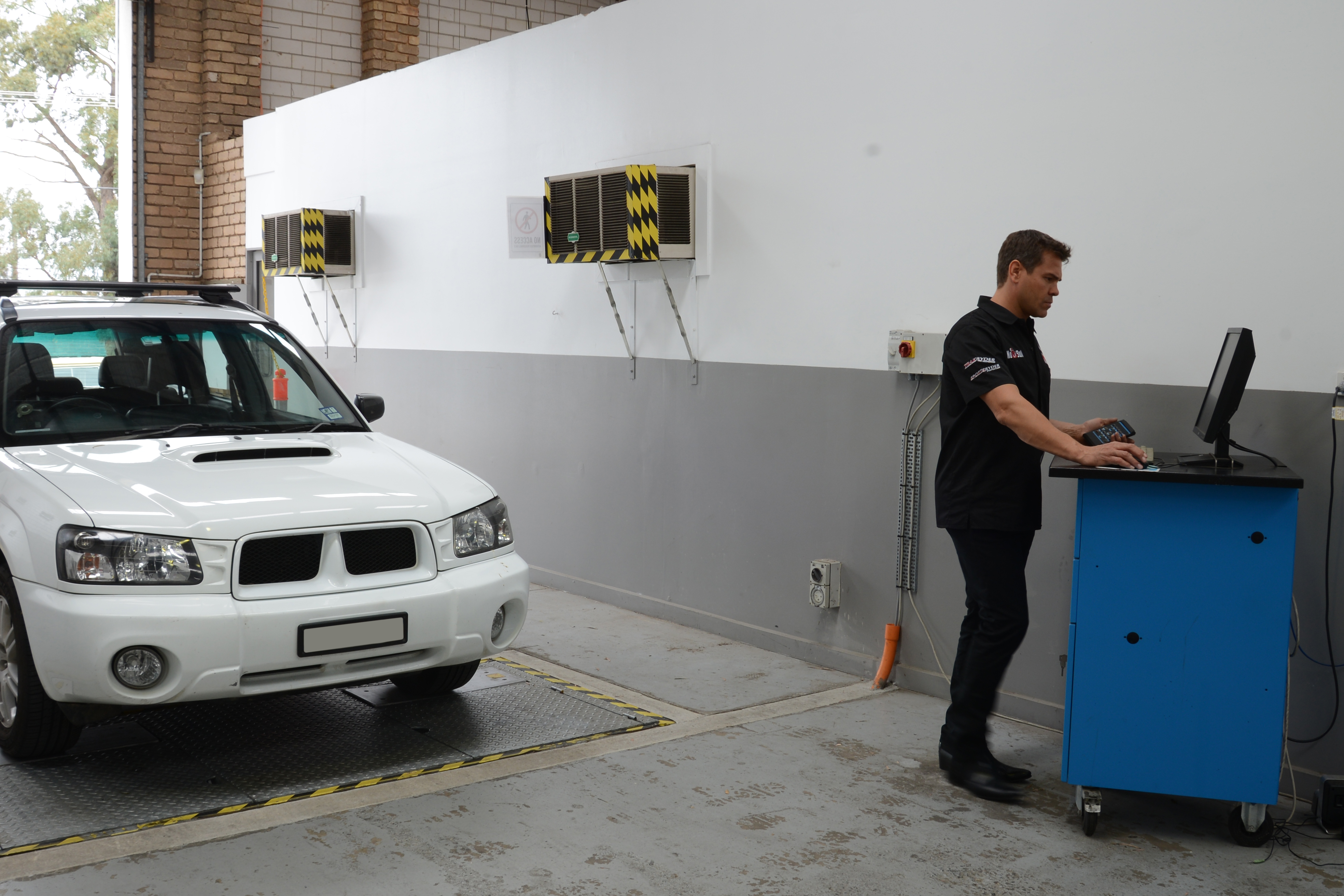 Pedders Brakes, Steering and Suspension Check Procedure
Drive on Test Lane and Suspension/Shock Absorber Test
Available at Test Lane Plus Stores
Our trained specialist technicians will drive your vehicle onto the Pedders Test Lane which will systematically test your vehicle's potential for tyre wear, weight*, shock absorbers*, suspension* and brakes. In the absence of a Test Lane or where a test lane is not relevant our trained technicians will conduct the following:

SHOCK ABSORBER TEST
For non Test Lane stores we have adequate alternative shock absorber evaluation methods. Most cars will be subjected to a simulated condition which enables evaluation of your shock absorbers.
Note: Unfortunately, as shock absorbers deteriorate over thousands of kilometres, it is often the case that a vehicle's safety is gradually compromised via increased braking distances, unstable cornering and various stability concerns.

UNDER CAR INSPECTION
Our trained specialist technicians will systematically inspect your vehicle's entire steering and suspension system and other related undercar components from front to rear.
Once either one of the above tests has been made, our trained technicians will then move on to conduct the following checks.

BRAKE PAD AND ROTOR INSPECTION
Check and report on the wear and operating condition of these components, removing wheels as required.

NO OBLIGATION ANALYSIS AND WRITTEN REPORT
Pedders staff are trained to know how to accurately evaluate the results of the report. So should your vehicle require work to be carried out to ensure its safety and dependability, we will outline for you within a scale of urgency the options available to you, using only Pedders approved components.
This is a no obligation report, so you can decide what suits you best.
Ensure your vehicle is safe and fit for purpose with a Pedders Brakes, Steering and Suspension Check.