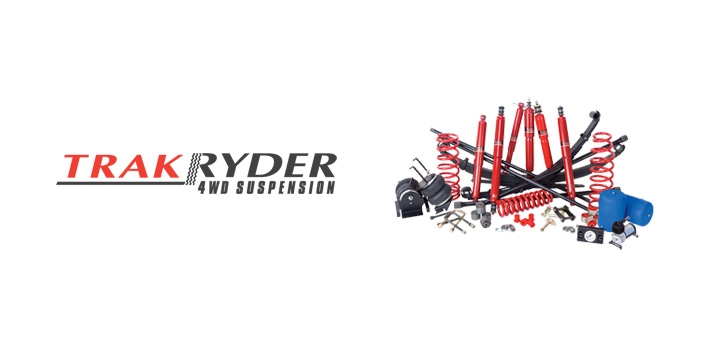 TrakRyder shock absorbers are designed and manufactured to provide the precise control needed for the majority of suspension set-ups for road and track conditions. For 4WD vehicles, quality four wheel drive shock absorbers are an essential investment that can improve comfort in off-road conditions. Choosing a shock absorber for your four wheel drive can be difficult. Shock absorbers are our core business and we have been designing and engineering our own brand of shock absorbers since the 1970's. By choosing Pedders Suspension you are choosing one of the best options for your vehicle. All backed by our nationwide network of Service Centres and Authorised Dealers plus our 2 year 40,000km warranty. You're in safe hands to improve the performance ride of your 4WD.
TrakRyder Gas Charged Shock Key Features:

Premium grade oil used to withstand high operating temperature and continued rigorous use.
Multi lip high pressure seal prevents shock absorber leaks and is designed to permanently seal the oil and gas inside the shock.
Large 35mm bore and piston is greater than most original equipment size and provides an increased oil capacity for greater ride improvement.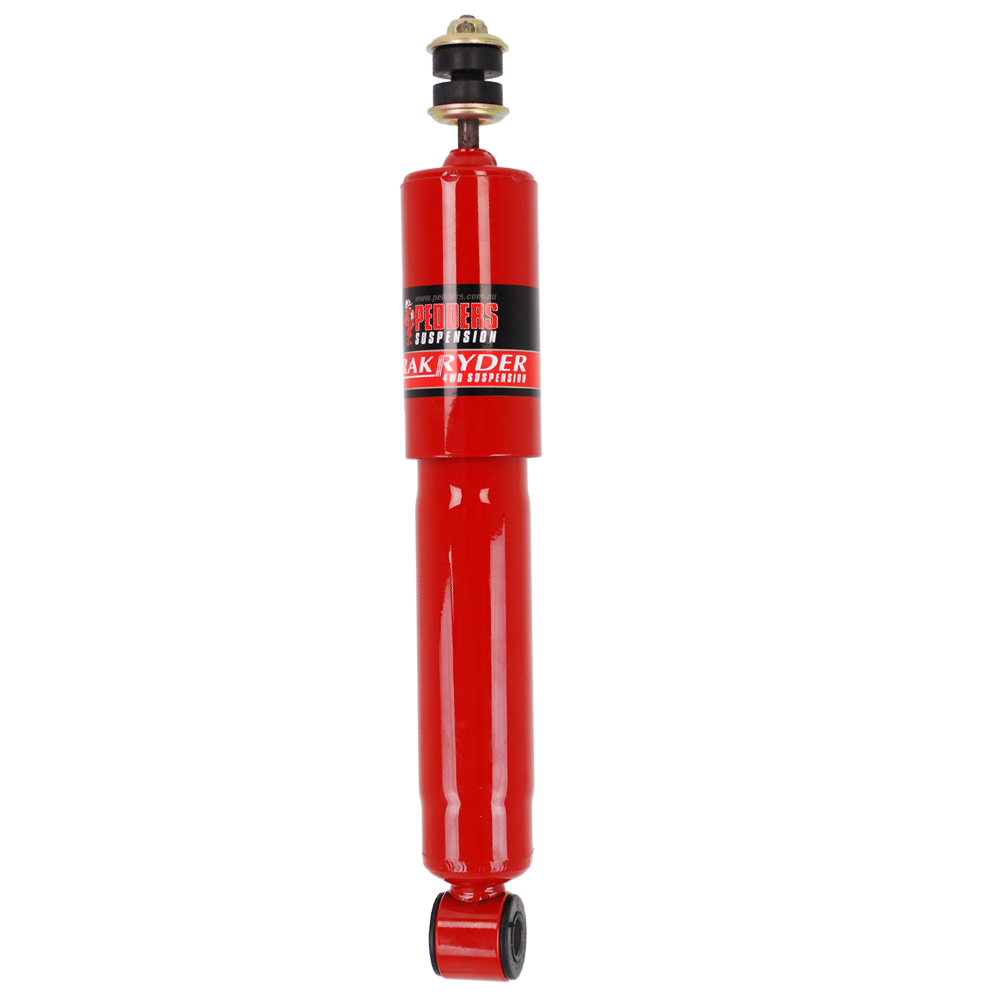 TrakRyder Foam Cell Shock Key Features:

The TrakRyder foam cell shock provides larger cooling areas to improve shock performance and durability by allowing full oil contact with both the inner and outer housings.
The foam cell technology found in the Pedders TrakRyder foam cell shock absorber virtually eliminates shock fade by eliminating the mixing of the oil and air which ensures optimum damping control in all conditions.
Extra large 40mm bore and piston is much greater than original equipment size and provides a dramatically increased oil capacity for greater ride improvement.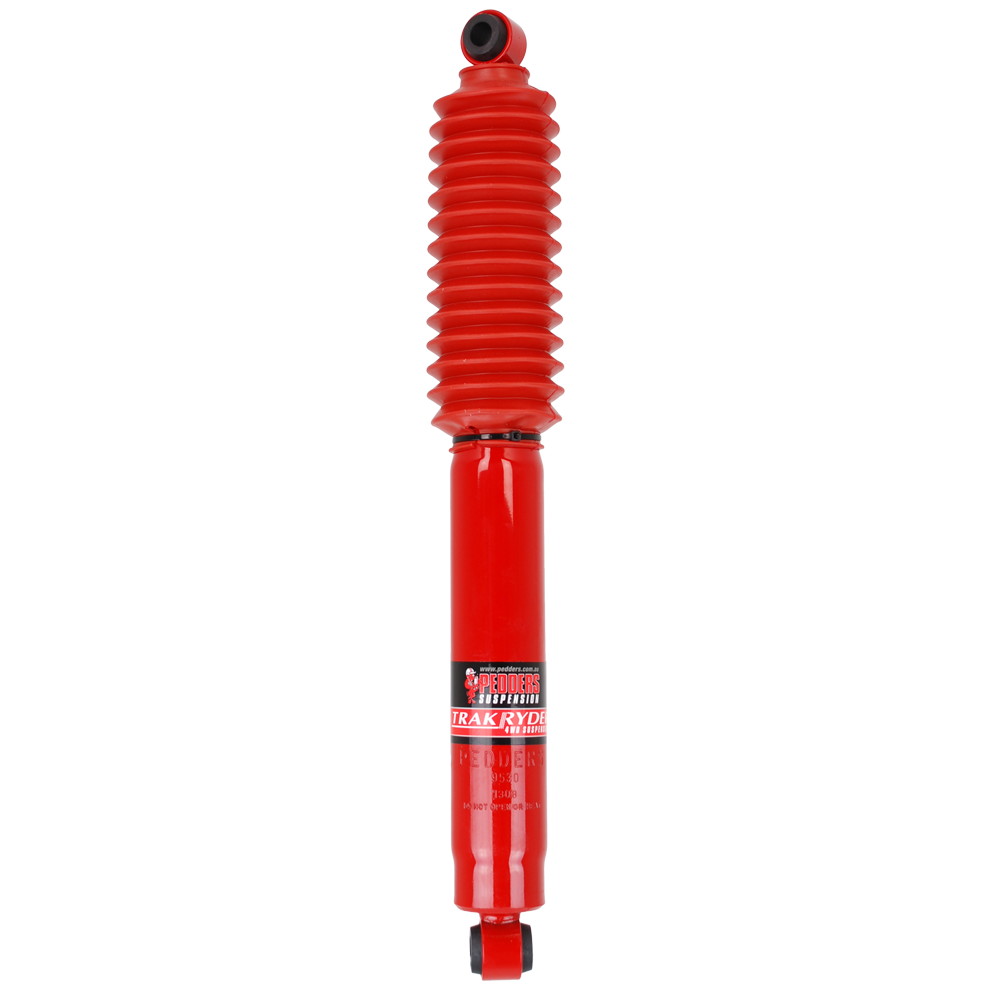 Common Features & Benefits for TrakRyder Gas and TrakRyder Foam Cell Shock Absorbers:

Heavy Duty twin-tube construction technology & heavy duty reinforced double welded mountings for long term durability.
Rugged multi-purpose design improves stability and ride comfort for touring,load carrying, towing and 4WD applications.
Advanced control for a comfortable ride and precise handling.
Ideal for standard or raised height 4WDs and matched to Pedders range of TrakRyder springs.
Individually shock dyno tested for quality assurance.
Severe off road vehicle compliant for harsh off road conditions.
For more information on TrakRyder 4x4 Shock Absorbers, check them out in the shop.